Early Training for Puppies – Learn the Importance of Puppy Training
Are you thinking of owning a puppy? If that is the case, then you should learn the importance of early puppy training. This is the first thing you need to take care of as soon as you have your puppy, aside from their basic necessities and supplies. Why? There are a lot of reasons for that.
Bringing a Puppy to Your Home
Having a puppy of your own is a nice thing. It is fun and can make your time more memorable. However, you should remind yourself as well that there is a lot of work associated with owning a puppy. They always come with a set of responsibilities, which is what makes having a puppy quite difficult. This responsibility will be heavier to carry on your shoulder if you did not train your dog.
Remember that a puppy's first three months is also the most important period in their life. That is because this period is also what lets you determine the type of pet your dog will become as they grow. This is also the period when the development of the puppy's temperament, behavior habits and character begins. Hence, it is important to know the right thing to do. Otherwise, you will be left facing the consequences later on.
You won't have to worry about this aspect of your dog's development if you consider getting a puppy training course for your pet. In the end, not only will you be satisfied with your pet's behavior. You will also feel satisfaction that you are able to help your pet grow into an obedient, well-mannered and happy dog. These are the end-benefits that training a puppy at an early age can bring.
Helping Your Dog and Family in the Transition Process through Puppy Training
Of course, you want the transition of your puppy into an adult to become a success. By success, it means that you achieved making a well-mannered dog out of your puppy as they grow.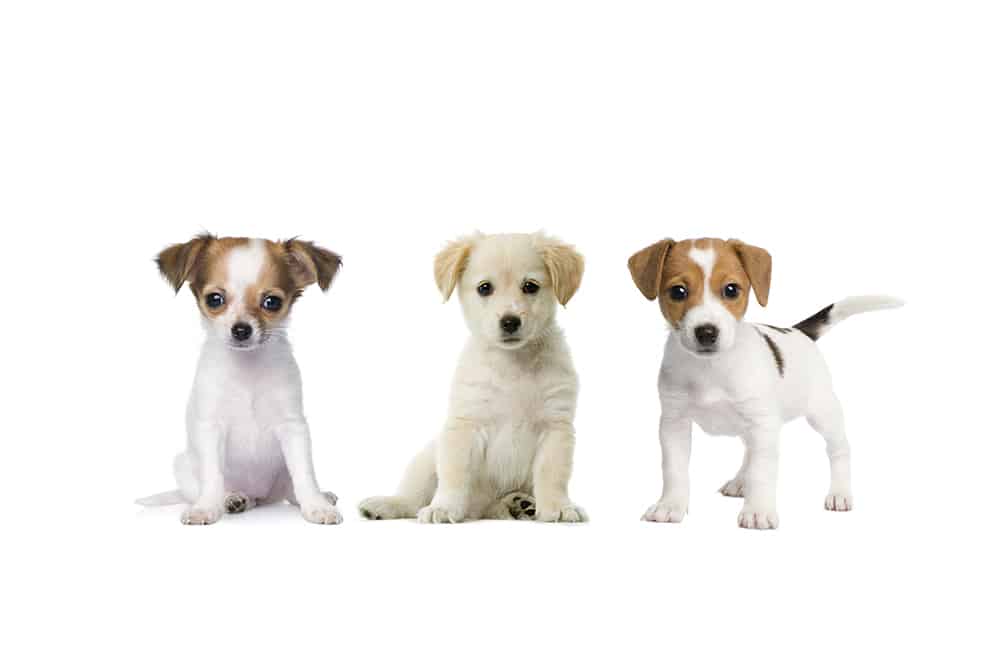 If you have once experienced having a puppy, then you know that they quickly move from being a cuddly teddy bear to a mischievous adolescent. Hence, it is important for you to take the step even before they transform into a mischievous dog.
Otherwise, there will be no way of controlling them when they become an adult dog. Of course, you do not want that since it will only affect your relationship with your pet. Training your pet as soon as possible can prevent this. Doing this will make the transformation easier and more enjoyable.
The Importance of Puppy Training
As what experts have said, training is one of the most important steps you can take to prepare your pet. Training also needs to be started as soon as they reach the age of 13 weeks and not later than the twenty-second week.
There are options when it comes to training your puppy. You can either conduct the training yourself or just enroll your pet in a training course. In any case, you can only attend to training after your pet receives vaccinations.
Training is not something you should set aside, delay and forget about just because you are in the stage where you still feel the excitement and happiness of owning one. Doing so is a big and serious mistake because you might lose that precious time when you can still make a well-mannered dog from your puppy.
It is vital to remember that basic training is very important for puppies. If you do not follow this, you will soon face the consequence, specifically that time when your once-joy of a pet transforms into a burden in your home.
It is also important to train a puppy as soon as it becomes possible for this is the period when everything said to them is new. Being in a young age makes it easier for them to digest things and learn, one that they will certainly bring as they get old. This also makes it easier for them to have enough time learning what they need to.
By training, you never have to feel frustrated over some mischievousness they make. Ever felt so frustrated with your dog because he or she chewed your most priced furniture? You can prevent that occurrence by training them early. With a trained dog at your side, it is certain that you are going to enjoy being with them more. Of course, it feels satisfying seeing your dog following your every command.
What Should You Choose? Formal or Informal Training?
You have the option of choosing what kind of training you wish your puppy to undergo. It can either be a formal or informal one. It does not matter whatever you chose as long as your pet learns what needs to be learned, including not jumping on your guests while everyone is having dinner.
Also, it does not matter as long as you give and let them feel your unconditional love. You do not want to have a disobedient dog, so take this time to get your puppy trained while it is still early and see and enjoy the fruits of your efforts later.
Have Enough Patience When Training Your Puppy
Puppy training is important, but it is also important that you have enough patience when training your pet. Aside from patience, you need to give enough of your time as well to train him. By the end of the training period, you will see that your pet will not only become a well-mannered pet. The bond between you is also made stronger.
So, make sure to give enough time and have enough patience to your puppy. Yes, training may be the key to ensuring the transformation of your puppy into a well-mannered dog, but these two are the things that will make the training period more effective and productive for the two of you.
Now that you learned the importance of puppy training, why not enroll for a course today?
Leave a comment
You must be logged in to post a comment.